Solve accessibility issues before they reach your customers.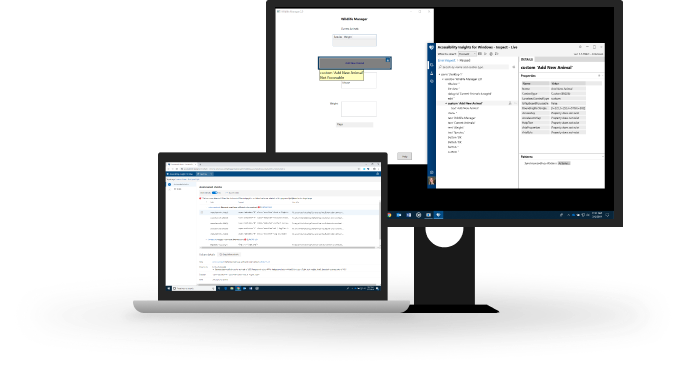 Ship accessible products to your customers
Agile
Easy for developers to address most common accessibility errors in under 5 minutes.
Up-to-date
Assess your websites for WCAG 2.1 AA coverage.
Test your Windows app with trusted Windows experiences such as Inspect and Color Contrast Analyzer in a single tool.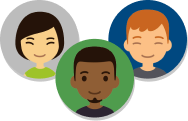 Community
Every step of our journey embraces collaboration with the greater accessibility community; as our next step, these tools are now open source in GitHub.
Visit our GitHub repos
Visual Helper
Quickly spot accessibility errors with visualizations and learn how to fix issues with simple guidance.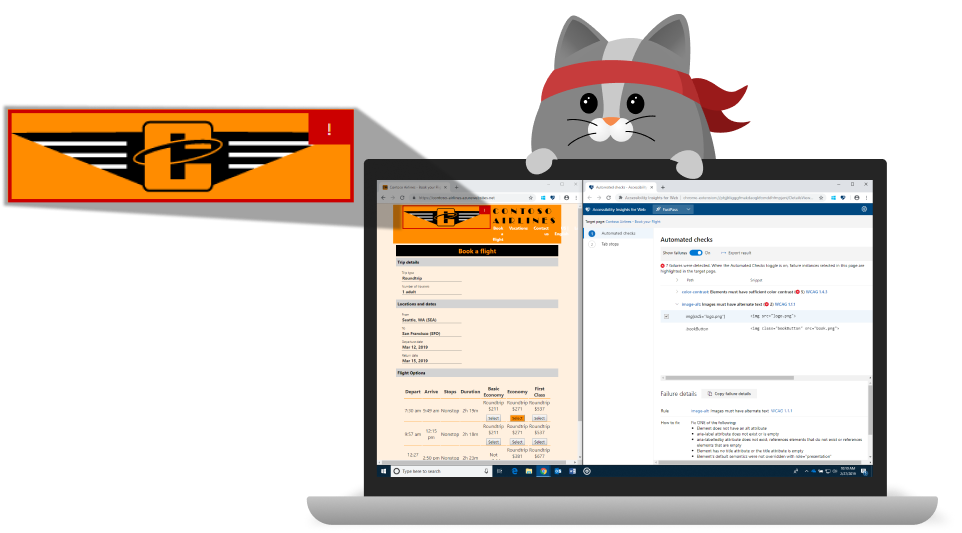 Dedicated Tests
Run FastPass to swiftly catch most common accessibility issues in less than 5 minutes.
Verify UI Automation properties using Live Inspect.
Investigate contrast ratios using Color Contrast Analyzer.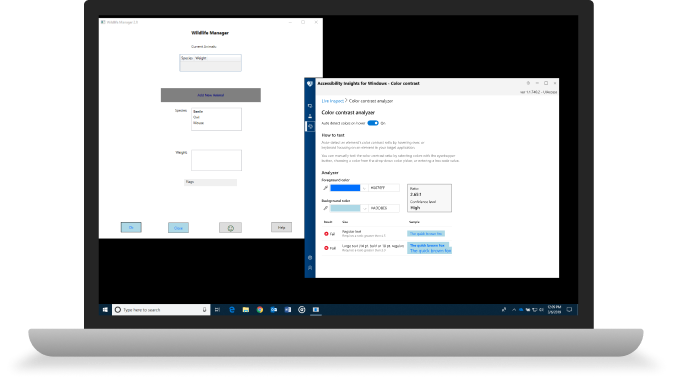 Learn more about Accessibility Insights
Learn about how Accessibility Insights helps developers ship accessible products to their customers.
FastPass
Start by finding common, high-impact accessibility issues on your apps using FastPass.
Commitment to quality
We are committed to quality in our tools.
Learn about our commitment to quality
Help the community
By opting into telemetry, you help the community develop inclusive software.
Learn about how we use telemetry data
Get Started
Choose a platform to start making your project accessible.